We have a comprehensive electrical section with hundreds of switches and electrical outlets all sorted into an EASY-FIND system of buckets set on EASY-REACH shelving.
In addition we have a wide variety of light fittings hanging from an EASY-VIEW display wall and ceiling that our staff are happy to get down for you for a closer look.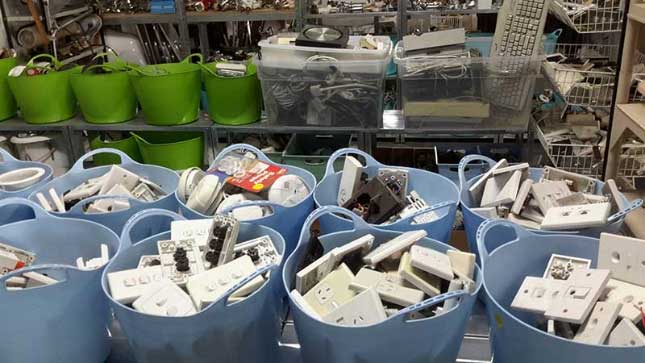 We are one of the few places to still stock vintage ceiling light-fittings, wall outlets and switches so do come in and take a look at our display cabinet of these products to find just what you need to authenticate the your early 20th Century Villa.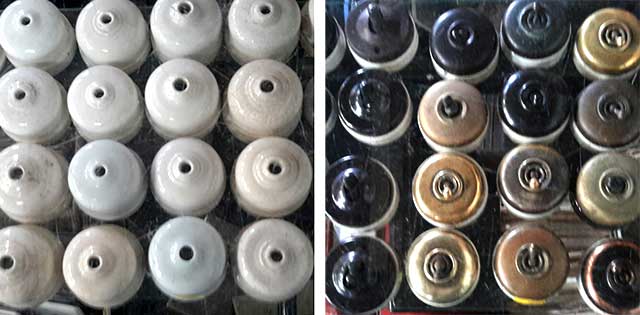 Each product displayed on this page shows just one example of the many different types we have in stock. Contact us and our friendly staff will be happy to find just what you need.